There is something so wonderful about curling up with a really good book.  One of my fondest memories is of my mother reading to us on those cold winter evenings.  The fun thing for me now is to build a fire in our woodstove and then watch the orange flames dance around during our own story time.
Even if you don't have a fireplace or a woodstove it can be fun to light candles and stringing up white Christmas tree lights they can add a bit of magic to your evening story time ritual.
I've decided to have January be the month of light.  So I've been seeing how many ways I can bring light into our evenings.
I would like to share with you some of the fun books we have been reading this Month:
For my two teenage boys~ The Lonesome Gods by Louis Lamour
Then my eleven year old girl~ Little Maid of Virginia by Alice Turner Curtis.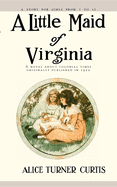 Very sweet little book we read it together  and thoroughly enjoyed. 
For my eight year old boy~Mummies in the Morning by Mary Pope Osborne
          The magic tree house books have become a family classic.  We have been reading them since the older   boys were younger.  Its fun to now share them with Loch.
Then for my three year old~Everything but the Horse by Holly Hobbie
        very endearing and charming artwork it is going to be one of our classics : )